So. A lot of stuff, on a personal level, happened in 2017.
I resigned from my dayjob. (Thereby saving myself from the annual holiday-time layoffs that I'm 99% sure that this year, I wouldn't have survived.)
I moved in with my then-fiance, now husband.
I married said then-fiance, now husband.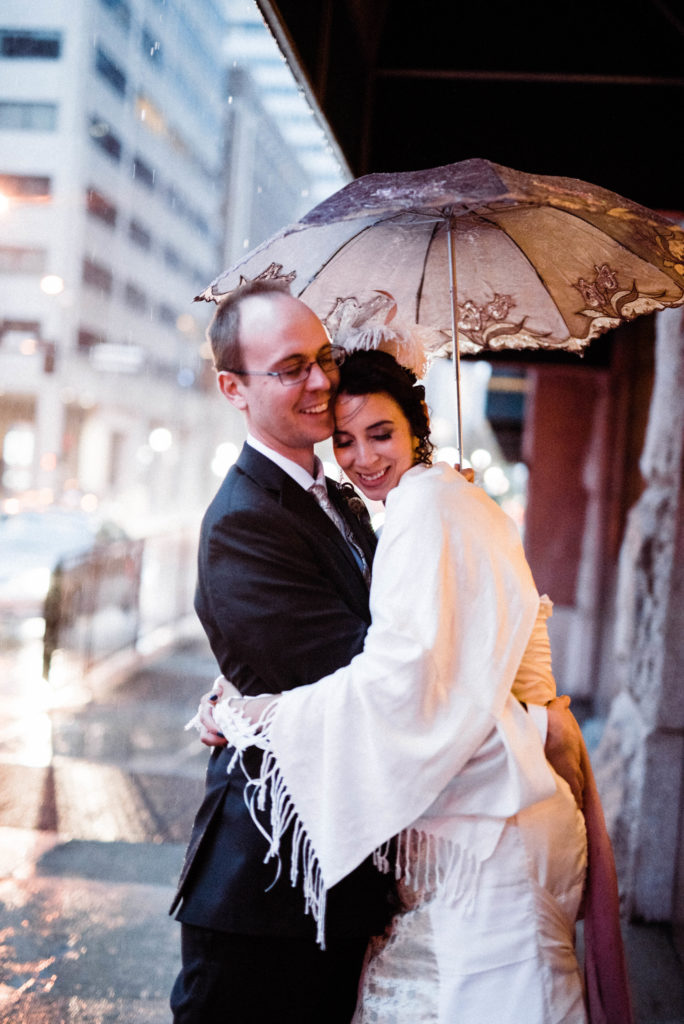 (Photo by the VERY AWESOME Carrie Swails, whom I keep thinking I need to ask whether she would do my profesh author photos, 'cause she would totally be worth the 4-hour trip to the Western Slope.)
I sold my old townhouse.
And I published stuff, and that stuff is eligible for awards, if you're so inclined to nominate.
"Wished," Cast of Wonders, January 2, 2017
"Mr. Quacky in Space," Cast of Wonders, March 27, 2017
"Nemesis Inside!" Intergalactic Medicine Show, August 15, 2017 (behind a paywall, sorry).
"Starr Striker Should Remain Capitol City's Resident Superhero, by Keisha Cole, 10th Grade Student," Daily Science Fiction, September 4, 2017
The first three are all humor. And not that humor isn't good and necessary. But I think "Starr Striker" is the best of the four, and the most award-worthy. It's about rage against misogyny. It's about how I hate that we're STILL having conversations about whether women lie, and how even if people agree they didn't lie, then just think about the "poor" douchebag; doesn't he deserve a second chance? when in fact Douchebag should've known better and treated women like people, not things, not commodities. People.
It remains more timely to current events than I like.
It's also flash fiction, which tends not to do well with awards. I don't hold out much hope for it, frankly, but I'm super-proud of it, and think it's worth your time.
Also, I'm in my first year of Campbell eligibility, if you're nomming for that.
Moving away from Amanda's Personal Life, a lot of stuff on national and global levels happened in 2017, very little of it good, IMO. I don't have the emotional energy to write on that, other than to say, hope sustains, and hope heals, and there are a lot of us who aren't happy with where things are going. So, speaking to my fellow USians who will be 18 and older on November 6, 2018, VOTE.
Here's to better times ahead, with the knowledge we have to work for them.