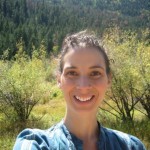 Hi, I'm Amanda, and I write speculative fiction.
Basic Facts:
I received my BA in English from Abilene Christian University in West Texas. I also minored in professional writing.
I'm a Colorado native. My time at college and a brief stint in Chicago was enough to make me decide I didn't want to lose my 300 days of sunshine, mountains, and snow that (usually) melts after just a day or two. Therefore, I'm back in Colorado, have been for over eight years, and have no plans to move. Ever. Again.
I have a dog named Cassia. She's a Boxer mix and a rescue.
I'm a member of Rocky Mountain Fiction Writers.
Baking makes me happy. Reading makes me happy. Writing makes me happy. Together, they are a trifecta of joy.